This Hop is hosted by Jennifer from
Crazy-For-Books
, and it runs through the weekend, so if you can't today, hop on tomorrow! Just remember, go to her site, follow the rules, visit some of the blogs and get to know em, if you start to follow tell em you met them through the hop!
This week Jennifer, in honor of Book Blogger Appreciation Weeks wants to do a shout out to some fave blogs. I follow tons, but I do have faves that I love. Here are a few -
This is just such a great blog!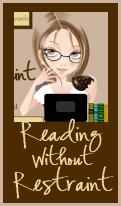 I love Julie's place. She is an awesome lady!
Oh now Steph, she posts some great thought provoking posts! I love her!
Marce, my horror/thriller/challenge buddy : )
Book Chick City was the first blog I started following, but these other great gals I consider my blogging buddies and I'm really happy to have "met" them!!
To join the fun and make new book blogger friends, just follow these simple rules:
Follow the Follow My Book Blog Friday Host @ Parajunkee and anyone else you want to follow on the list
Follow our Featured Bloggers- IB Book Blogging
Put your Blog name & URL in the Linky thing.
Grab the button up there and place it in a post, this post is for people to find a place to say hi in your comments
Follow Follow Follow as many as you can
If someone comments and says they are following you, be a dear and follow back. Spread the Love...and the followers
If you want to show the link list, just follow the link below the entries and copy and paste it within your post!
PJ's ? for this week -
Fave YA or do you stick to adult?
I stick with adult, after Twilight I just could not do it anymore. I need some "closure" and YA just doesn't get rough enough. Nope just big girl books for me ; )